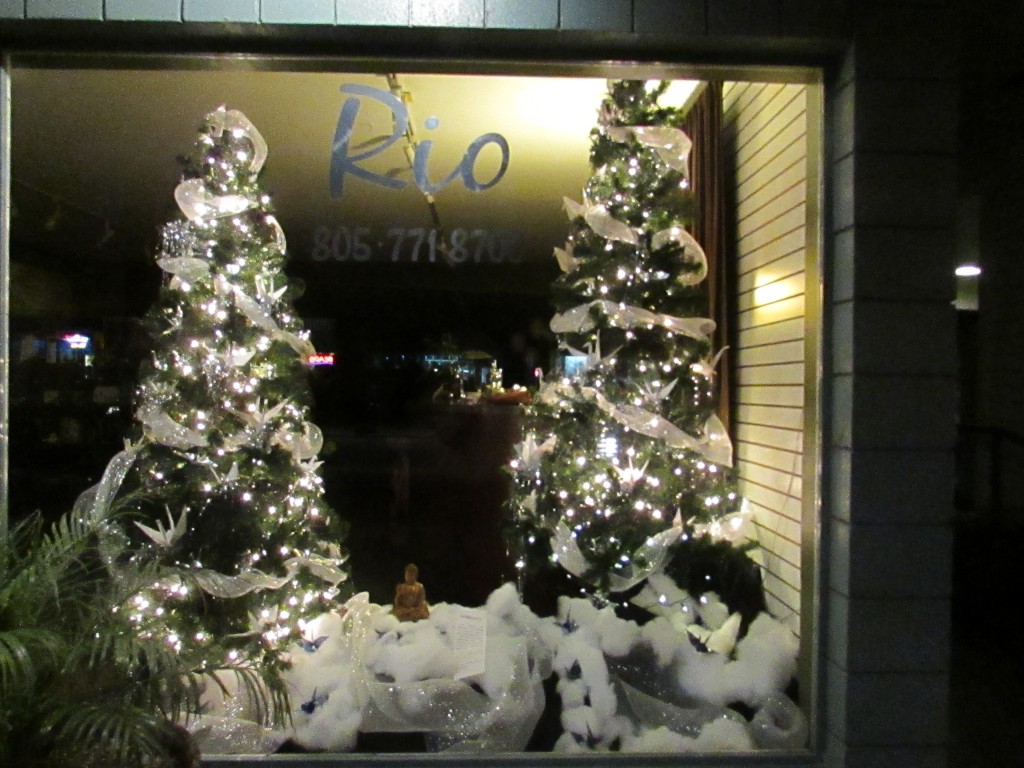 We are spruced up for the Holidays at the Salon!  For the 5th year we are displaying origami cranes in our windows, but this year in silver and white.  The crane or tsuru is a symbol of peace and longevity.  Stop in and say hello!
Things are really buzzing around in the salon!  Make sure you reserve your spots early so that we can take care of you for the holiday season!  We want to remind you that we do now offer lash extensions, massage therapy in addition to our hair care and skin care services.
Are you still shopping?  Give them the gift they will use and LOVE!  We have complete hair care and skin care product lines including Dermalogica, Enjoy and more.  Teri brought in some special stocking stuffers such as lip gloss, soy candles, lotions, travel hair care packs and more!  Don't know what to get?  We do have gift certificates!
Thank you all for participating in our annual raffle fundraiser.  This year we chose Cayucos High School Music Boosters. We achieved our goal and raised over $1,000.00.  We had some great prizes and did our drawing Sat Nov. 30th.  The winners were:  Surfboard – Kathleen O, Wine – Marion, Express Facial – Zielid, Wellness Gift Pack – Amy, Fun Color – Debbie, Semi-permanent Lashes – Stacy.  We want to also thank all who donated our prizes to make this project a success!
We at Rio want to wish you all peace and a pleasant holiday!