Searching for the best source for Cayucos electrolysis? Look no further than Rio Salon and Spa!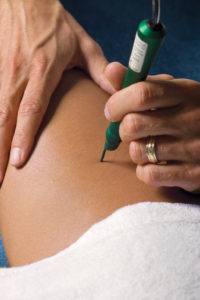 Rio Salon and Spa is a premiere salon and spa in the Central Coast region; a place where you can go to relax after a long, stressful workweek or to just get away for some "me time." Located in beautiful downtown Cayucos, Rio Salon & Spa brings clients a relaxed atmosphere paired with professional service to take care of all your relaxation needs. From hair treatments to customized facials, Rio Salon & Spa is here to help you unwind.
A mellow, upscale environment for your beauty needs, our reception area and working space have been remodeled to feature fine, gorgeous art and modern furniture to keep the vibes mellow and the productivity high. All of the members of our staff are trained, licensed professionals with a keen eye for trends so that we can offer our clients the latest trends and techniques right here in the Central Coast.
Permanent hair removal
Owned by Teri Lea Ecker, a licensed Electrologist, our salon and spa can help Central Coast residents with all of their permanent hair removal needs. With over 35 years of experience as a successful stylist, salon owner, and industry educator, she is a master colorist with extensive experience as an educational advisor with major manufacturers of hair and skincare products.
For Cayucos Electrolysis treatments, it doesn't get better than Rio Spa and Salon. We bring the only FDA approved method of permanent hair removal to Cayucos in a nice, professional, relaxing environment! And at rates starting at $30 for 15 minutes, we can't be beat.
We know that to a new client, it can be hard to be willing to try out a new salon and/or spa. Oftentimes, it may be comforting to see our facilities before you try them, we get it! With that being said, our clients can now take a virtual tour of our spa with Google Maps through the "Take a Tour" link on our website! Clients can freely explore our spa and salon before they decide this is the place to go for their Cayucos Electrolysis treatment.
We can assure that no client will leave Rio Salon and Spa unsatisfied; our services are simply one of a kind. Give us a call and book an appointment and experience the high quality electrolysis Cayucos services of Rio Salon and Spa yourself at (805) 771-8700!