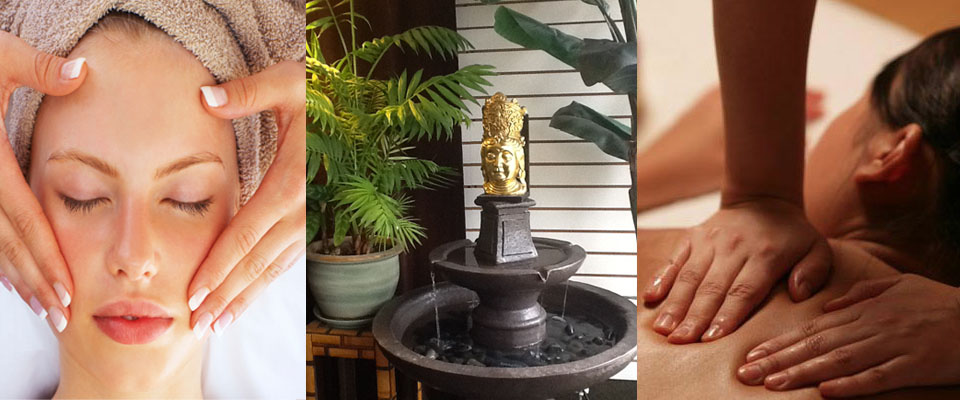 Day Spa Services
Facials
Aromatherapy Facial ($60 for 1 hour)
Relaxing aromatherapy helps soothe stress away using pure essential oils. Includes a double cleansing, exfoliation, extractions, massage, masque, and moisturizer.
Treatment Facial ($60 for 45 min)
The focus of this facial is deep cleansing for the face. Includes double cleansing,
exfoliation, extractions with custom treatment masque and moisturizing.
Anti-Aging Facial ($75 for 1 hour)
A powerful multivitamin treatment designed to reduce the appearance of fine lines, enlarged pores and sun damage on the face. Includes cleansing, toning, exfoliation. masque, moisturizer. Your skin will glow.
Acne Facial ($60 for 45 min)
Designed to promote healing and offer relief for overly active skin types. Includes double cleansing, toning, exfoliation, extractions if needed, or special masque, and appropriate finishing products.
Ultra Calming Facial ($75 for 1 hour)
Blended for environmentally sensitive skin or rosacea to soothe and restore your sensitive skin. Includes cleansing, gentle exfoliation, shoulder, neck and hand massage, then masque, and moisturizer.
Basic Facial ($45 for 30 min)
Perfect to prepare for makeup application or add-on for beauty package.
Cleanse, tone, scrub, masque and moisturizer
Waxing
Rio offers a full menu of waxing treatments for the face and body so you can be silky smooth.
Brow Design $20
Lip $14
Chin $14
Face $40+
Under Arm $20
Arms $40 +
Half Leg $50
Full Leg $70+
Bikini $40+
Brazilian $60+
Back $50+
Neck $15
Makeup and Eyelashes
Whether it is a special occasion, your special day, or just a way of feeling special, our makeup artists bring out your best features and make you look great. We can also share the secrets of how to achieve your best look with you during a one to one class on makeup.
Lash Extensions – Full Set $175
Lash Fill $75+
Make up Application $40
Massage Therapy
We customize each session to individual client needs. Using organic oils and lotions, you are in a beautiful room and on a comfortable spa table, cushioned for the ultimate spa experience. Look for special package offerings!
Half hour $45
1 hour $80
90 Min. $110
Electrolysis
Bringing the only FDA approved method of permanent hair removal to the bay in a nice professional environment.
15 min $35
30 min $55
45 min $75
1 hour $90
Gift Certificates are available!
Have a beautiful day! (805) 771-8700