Friendly Staff and Great Products!
Spa Staff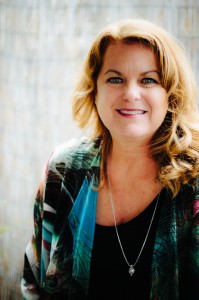 Teri Lea Ecker
Hairstylist and Owner of Rio Salon and Spa. Working as a licensed Electrologist, she can help you with all of your permanent hair removal needs. Teri has 35 years of experience as a successful stylist, salon owner, and industry educator. She is a master colorist and has had extensive experience as a educational advisor with major manufacturers of hair and skincare. She is currently a certified educator with Ultimate Salon Professionals. Teri is also a Certified Color Specialist with All Nutrient Professional Hair Color.  She has also been the center director for the nonprofit SLO County Literacy Council's Morro Bay site for the last eleven years as a volunteer.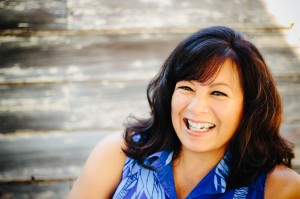 Mona McKelvy
Massage Therapist and Manager of Rio Salon and Spa Over 20 years and experience,trained in a variety of techniques. She specializes in customized treatments based on individual needs. Mona uses organic oils, lotions and has a custom "body cushioning system" for the ultimate spa experience.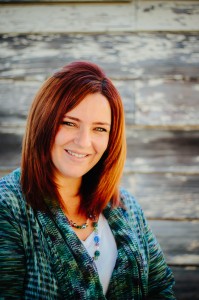 Heather Moss
Esthetician-Trained in Dermalogica, with over a decade of experience. Heather is certified with Dermalogica's new line of peels and facials.  Heather offers full body waxing specializing in amazing brow design and brazilians.  She is a certified in lash extensions by Minky's.  She does the best facials using expert skin analysis and blending of  custom facial treatments using Dermalogica products.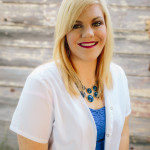 Alexandria Davis
Esthetician trained with the Dermalogica Institute and specializing in customized facials.  Alexa is also certified in Microdermabrasion, High Frequency Current, Galvanic Current, and PCA  Customized Jessner Peels.  Alexa has had advanced professional certification in waxing, and she also specializes in back and body treatments.  As a makeup artist, she enjoys helping you achieve your desired look for any occasion.
Hannah Gordon
Guest Esthetician-Trained in Dermalogica and certified with  Dermalogica's new line of peels and  facials. She also specializes in waxing, relaxing facials.  She is a certified in lash extensions  by Minky's.  Hannah can also do makeup application for your special occasion.  Hannah loves to customize facial blends to create the perfect skincare treatments for her clients.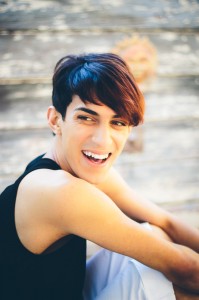 Ezra Mejorado
Stylist at Rio, also does amazing makeup applications for your special occasion. He can also give  makeup lessons.
Salon Staff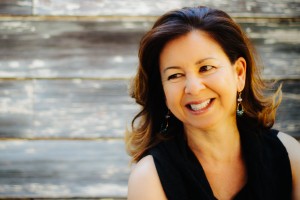 Angie Liberatore
Hairstylist-Certified organic color specialist.  As with all the Rio staff, Angie attends classes and shows on the newest products and latest techniques. She is certified in All Nutrient Hair Color,  Eco Color Systems and has advanced training with Scruples in hair cutting and color.  Fresh from advanced hair cutting education with Karg at the 2015 International Beauty Show in Las Vegas, Angie has new insight to fitting your style with your hair texture, face shape and use of color placement.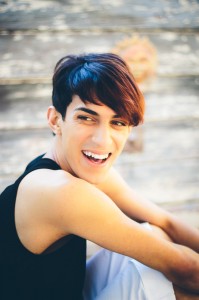 Ezra Mejorado
Hairstylist – previously of Palm Springs, now he's bringing the latest trends to the bay. Ezra is a graduate of Vidal Sassoon academy.  He is a Certified Color Specialist with All Nutrient Professional Hair Color. He also has great makeup skills. He can cut, color, highlight, style your hair and finish your new look.  Ezra was recently certified in permanent hair extensions by both Donna Bella Milan and Hot heads Hair Extension companies.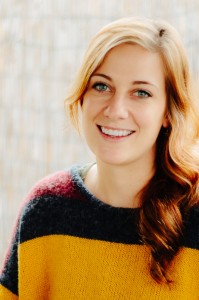 Sarah Carroll
Hairstylist specializing in highlighting, hair cutting, and color. With limited availability, Sarah books her own appointments, we are happy to pass on your appointment requests.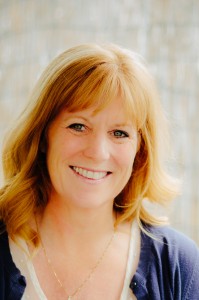 Maya Van Diepen
Hairstylist with years of experience in haircutting and styling.  Maya is always attending advanced education and most recently attended the 2015 IBS Las Vegas.  She was recently certified in Hair Extensions by Hotheads.  Maya is ready to meet your hair's needs with her extensive experience and attentive service!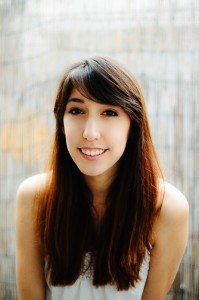 Monica Sandt
Monica is licensed and trained in haircutting and styling.   Monica brings a youthful take on styling and specializes in our certified organic hair color line, All Nutrient.  Monica loves attending advanced education to stay up on the latest trends and recently was trained by D J Muldoon, a master hair cutter at the  IBS Las Vegas Convention.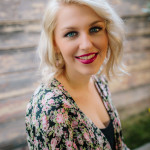 Sarenna Morrow
The most recent addition to the great staff at Rio Salon and Spa.  Sarenna specializes in using our organic color line, All Nutrient, also modern men's looks, balayage techniques, and fashion color applications using techniques she learns from the advanced stylist classes she attends regularly.  She enjoys doing wedding and special event styles, and can make you look great!
Product lines carried at Rio Spa and Salon
Enjoy Hair Care
DermOrganic Hair Care
All-Nutrient Certified Organic Hair Care
All-Nutrient Certified Vegan Hair Care
Sukesha Hair Care
Dermalogica Skin Care
Tend Skin
Cosmetics
Have a beautiful day! (805) 771-8700